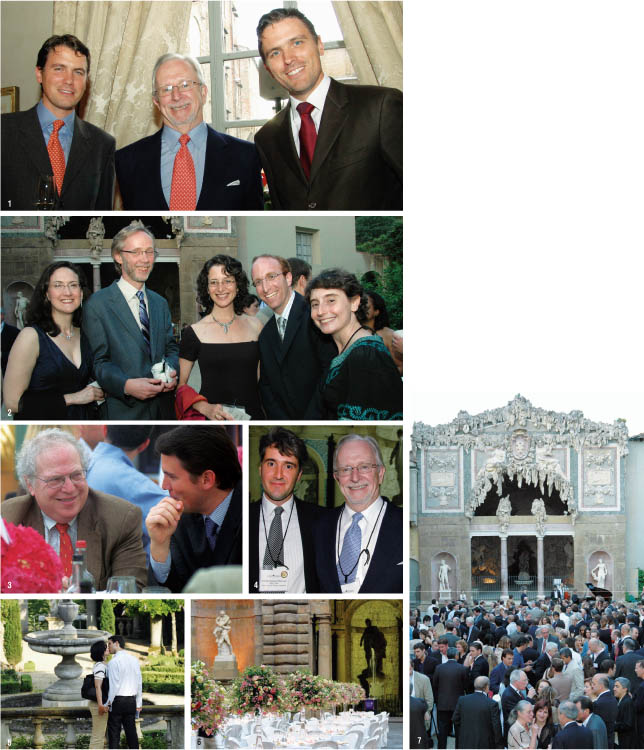 2007 Global Alumni conference
NYU Alumni Reunion Weekend 2007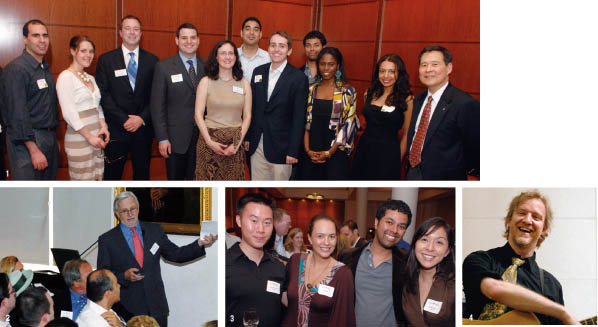 Hundreds of NYU alumni gathered on Washington Square this past May for NYU's annual Alumni Reunion Weekend. NYU Stern graduates from around the world came back to campus to take part in reunion activities, including five-year reunions for the MBA and Undergraduate Classes of 2002; Stern's annual Dean's Luncheon, at which Dean Thomas Cooley gave his State of the School address; and the Alumni Council EMT Committee's industry panel event, "Charting the Digital Frontier: The Digitization of the Music Industry," which featured industry expert Chris Barron, lead singer of the Spin Doctors, among others. Save the date for next year's alumni reunion weekend, May 16 - 18, 2008, and check the Alumni Affairs website in early spring for updated information.
Alumni Affairs and Annual Giving Join Forces
As part of NYU Stern's goal to develop a culture of lifetime engagement and participation for all Stern alumni, we are pleased to announce the merger of the Office of Alumni Affairs with the Annual Giving team. The newly combined office, now known as the Office of Alumni Affairs & Annual Giving, embraces a model commonly used by many large universities and top-ranked business schools, including the University of Pennsylvania's Wharton School. The integrated team is led by Bill Kramer, Executive Director of Alumni Affairs & Annual Giving, who joined NYU Stern this spring from Viacom's VH1 Save The Music Foundation.
Under this new model, alumni engagement and participation can take many forms, including attending alumni events, serving as a mentor to fellow alumni or students, volunteering on the various committees of the Alumni Council, and donating to the Stern Fund. It is our greatest hope that through this new platform, more alumni will reconnect with the School in a way that best suits their needs and lifestyles.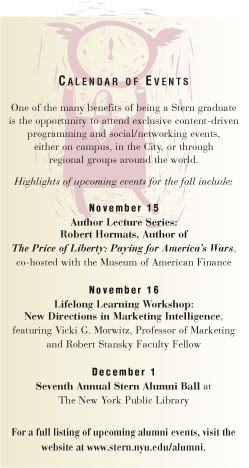 "I am excited to lead this newly integrated office, which is made up of an incredibly committed group of professionals," stated Bill Kramer. "Fueled by the team's great energy and insights, this new structure will enable us to better analyze alumni engagement activities, and to develop a new generation of volunteer leadership and financial supporters. It is our mission to ensure a secure and successful future for Stern."
If you have any questions or comments, please contact the Office of Alumni Affairs & Annual Giving at (212) 998-4040 or alumni@stern.nyu.edu.
Catching Up With….
the NYU Stern in India Regional Group
One of the largest and most prolific of NYU Stern's 70 regional groups worldwide is the School's group in India. Representing hundreds of alumni and led by Sanjiv Anand (MBA '85), this Mumbai-based group works closely with the School on a variety of initiatives every year. The India group works hand-in-hand with MBA Admissions to identify, cultivate, and inform top business school applicants from around the country. The group also supports EMBA global study tours and student-led trips to Mumbai, working with the South Asian Business Association at Stern, a newly formed MBA student organization. In addition, members of the group consult often with Dean Thomas Cooley as NYU Stern explores emerging markets from a curricular and organizational perspective.
For more information on Stern's regional programs, and to learn more about activities in your area, please contact the Office of Alumni Affairs & Annual Giving at (212) 998-4040, or visit the website at www.stern.nyu.edu/alumni.
Finding the Right Match through Stern's Online Career Center
Several months ago, Benoy Thanjan (BS '97) decided he was ready to explore new career opportunities on the buy-side in private equity or with a hedge fund. With no experience in this field, he turned to the NYU Stern alumni network for help. Thanjan logged on to the Stern online community and searched the Career Advisory Program (CAP) for appropriate mentors.
"I was looking for senior alumni professionals who are currently working on the buy-side," explained Thanjan. "I've since met with several Stern graduates who shed light on this field, provided much needed perspective, helped confirm that this was the industry I wanted to transition into, and assisted in my interview preparations."
He found his fellow alumni to be extremely responsive and willing to talk to him. "A career transition is not easy, but with solid advice and insight from my mentors, I was able to craft my professional 'story' in a way that most effectively marketed my previous experiences and background," he said.
In addition to CAP, Thanjan used the career center's online job postings site in his job search. He secured his last position, a corporate development position at Medco Health Solutions, through the online job postings. Thanjan recently received an offer and started working as a Senior Analyst at Ridgewood Power, a private equity firm in New Jersey. He highly recommends the online job postings as a resource. "I always look at the online job postings on the Stern website before going to other online job sites," he explained. "The listings are posted with Stern alumni in mind, so you know the field is already narrowed to your advantage."