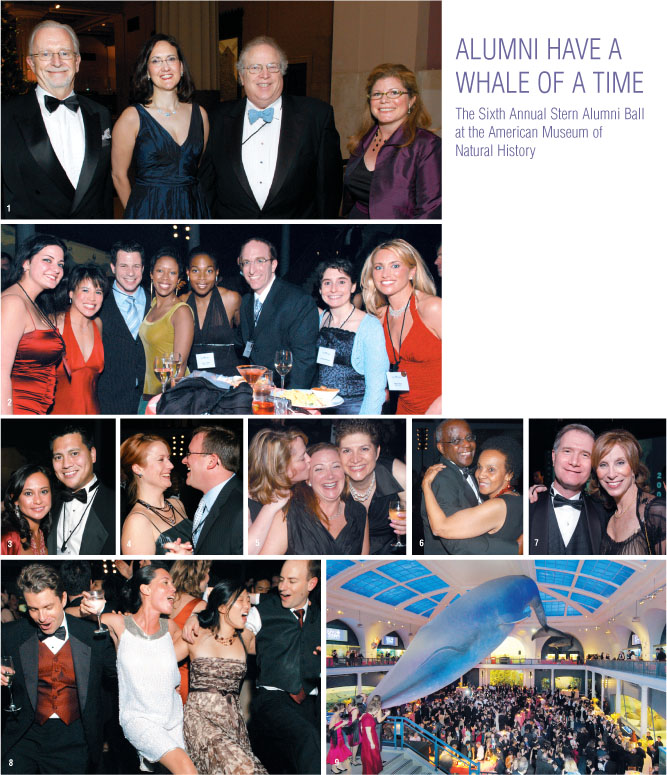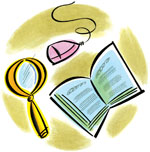 NYU Stern Publishes Comprehensive Print Directory
NYU Stern recently published a print directory for alumni. Over the last year, the School has collected updated information on Stern alumni worldwide for the 2007 edition of this publication, which will be released in late spring.
"We are excited to offer a print alumni directory to our graduates," said Natalie Miranda, Director of Alumni Affairs. "It is a valuable tool for reconnecting with former classmates and networking with fellow alumni."
The directory will be segmented into four categories, making it easy to locate alumni alphabetically, by class year, geographically by city and state, and by occupation. The directory was only available for purchase to Stern alumni and only those copies that were pre-reserved will be printed.
For those alumni who did not pre-reserve a copy, the information published in the print directory can be found in SWAP, the Stern Worldwide Alumni Platform, NYU Stern's online community. In addition, SWAP enables alumni to update their contact information at any time and any place via the Internet. Having current information on file is essential to ensure that alumni receive event invitations and updates from the School, and so that fellow alumni and former classmates can stay in touch with each other.
Alumni Affairs thanks the thousands of alumni who updated their information through the print directory project and encourages all alumni to keep their information updated and to stay in touch through SWAP.
For more information on the print directory, contact the Office of Alumni Affairs at (212) 998-4040. To log on to SWAP, visit the Alumni Affairs homepage at www.stern.nyu.edu/alumni.
The NYU Stern Executive Board Raises a Toast
On February 7, the members of the NYU Stern Executive Board hosted an event for a group of alumni at the Morgan Library. Guests braved the cold to participate in the After Market Hours Series, which was designed by Board members to encourage the engagement of alumni through educational, professional, and networking opportunities. Executive Board member Paul Tanico (BS '77) served as master of ceremonies.
Kevin Parker (BS '81) was the evening's featured speaker. The Global Head of Asset Management at Deutsche Bank, Parker is also a financier with a passion for wine. He gave a lighthearted talk about his acquisition of Chateau de Combebelle and Chateau Maris vineyards in western France. Co-owner and winemaker Robert Eden joined him to discuss the biodynamic principles of their wine production. Parker and Eden then treated the guests to a tasting of two Chateau Maris' vintages, the 2004 Syrah and 2003 Grenache.

Benefits for Alumni: NYU Torch Club
First opened in 1999, the Torch Club is a private facility for members of the NYU community. Alumni are invited to make reservations for a meal in the formal dining room or to enjoy cocktails in the Tap Room. Private rooms are also available for meetings, receptions, and other special events – both personal and professional. The Torch Club is located on Waverly Place between Greene Street and Mercer Street. For more information or reservations, please call (212) 99-TORCH.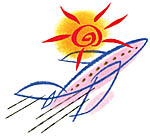 Catching Up With … The Italian Alumni Group
The NYU Stern Regional Group in Italy, one of the more than 70 regional groups worldwide, is delighted to welcome all alumni to Italy this June for Florence 2007: Global Alumni Conference. The group, based in Rome and headed by Arnaldo Spicacci-Minervi (MBA '99), Executive, Schroders Italy, Sim S.p.A., Rome, and member of the Florence 2007 Host Committee, has been a valuable resource to the School over the last year, helping to conceptualize and promote the Conference.
"Supporting School events, from marquee events like the global alumni conference, to faculty visits and study abroad trips, is one of the greatest ways regional groups can have an impact on the larger Stern community," commented Sarah Marchitto, Associate Director of Alumni Affairs and manager of regional programs. "As experts in everything from local culture and customs to local business trends and hot issues, our regional groups and their leaders provide an essential local touchpoint for us around the world.
"The School would like to thank Arnoldo and the entire Italian Regional Group for their support of this marquee Stern event," Marchitto continued. "We look forward to a very successful and enjoyable Conference, and are excited to help the Italian Group welcome alumni to Florence this summer."
Florence 2007 offers alumni a weekend of exclusive educational, cultural, and social opportunities at NYU's breathtaking Villa La Pietra estate in Florence, Italy. For more information on the Conference, visit www.stern.nyu.edu/florence2007. For additional details about the Italian Regional Group, visit the website in the community section of SWAP.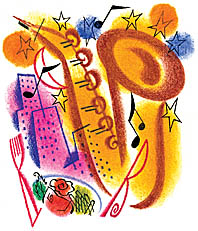 Save the Date
Alumni Reunion Weekend
Save the date for the next NYU Alumni Reunion Weekend, which will take place May 11 - 13, 2007.
For the fifth year in a row, alumni are invited to reunite with fellow classmates during three days of exciting panel discussions, school-specific luncheons, and the weekend's Alumni Gala Dinner Dance at the Grand Hyatt Hotel. If you graduated in a class year ending in a two or seven, (1957, 1962, 1967, 1972, 1977, 1982, 1987, 1992, 1997, 2002), then this year marks your reunion year.
NYU Stern Reunion Activities
May 11
7:00 - 10:00 pm
Reunion Receptions for the MBA and Undergraduate Classes of 2002
May 12
11:15 am - 1:15 pm
"Charting the Digital Frontier:
The Digitization of the Music Industry,"
featuring a special performance by
Chris Barron, lead singer of The Spin Doctors
1:30 - 3:30 pm
Dean's Luncheon, featuring
Dean Thomas F. Cooley's
State of the School Address
For more information or to register for these events,
visit the reunion section of the
Alumni Affairs website at www.stern.nyu.edu/alumni.