All in the Family
By Stephanie Sampiere
Many businessmen stress the importance of family, and speak of treating employees, customers, and counterparts as if they are family. Bill Deutsch (BS '58) means it. As chairman and chief executive officer of W.J. Deutsch and Sons, Ltd., Deutsch has built a distinguished, family-owned wine sales and marketing import business that works exclusively with family wine producers and distributors.
"In dealing with families, they know us, and we know them. The communication is simple," Deutsch said. "A handshake is a handshake, and what we see is what we get." What Deutsch "got," 25 years after shifting career gears, is one of the nation's top wine importing companies. Following his successful introduction to the United States with such (now) well-known brands as Yellow Tail, Georges Duboeuf, Pommery, and Kunde Estate Winery, Wine Enthusiast Magazine in 2003 named W.J. Deutsch its "Importer of the Year."
Like a fine wine, Bill Deutsch aged into the wine business. After graduating from NYU Stern, he spent a few years in the corporate world at an accounting firm before moving to the wine industry. He worked at three different wine companies – starting in the Finger Lakes region of New York State, then importing California wines – before realizing there was a niche for a family importer selling to family distributors.
In 1981, Deutsch launched W.J. Deutsch & Sons, Ltd. from his house in Westchester with one employee – himself – a telex machine, telephone, and the use of the copier at his local Citibank branch. Twenty-five years later, the company's 150 employees occupy an entire floor of an office building in White Plains, New York. The telex machine has been retired, and Deutsch says, "I am so proud to tell people, we now have eight copy machines."
Today the W.J. Deutsch wine portfolio includes offerings from 10 countries, including Australia, Chile, France, Hungary, Italy, Portugal, Spain, and the United States. While all the wineries Deutsch represents are family-owned, each is different. "Some may have 500 cases, some 5,000 or 500,000 cases, and in the case of Yellow Tail, more than 5 million cases," Deutsch said.
W.J. Deutsch is leading the charge to make wine more accessible, especially for the younger crowd. "We are finding that the new generation, people from 21 to 35, is shying away from beer," Deutsch said. "They are very health conscious and are beginning to drink more wine in moderation. It's becoming a way of life here in America. These younger people like to try different wines and experiment with different tastes."
And part of making wine more accessible is making it more affordable. "We believe in selling wines at attractive prices that people can readily afford on a daily basis," he said. "We have always believed that one has to be fair to the consumer. It's just a bottle of wine; it's not a piece of art. Wine should be affordable and enjoyed by all."
The Yellow Tail Tale
To that end, W.J. Deutsch was behind one of the most acclaimed wine introductions of the past five years – Yellow Tail. Known for attracting casual and chic wine drinkers alike, Yellow Tail is produced in southeastern Australia by the Casella family, which originally hails from Italy. In 2001, W.J. Deutsch introduced Yellow Tail Shiraz and Chardonnay on the east coast of the United States, and the response was overwhelming. Yellow Tail quickly became the number one imported wine in the country. "We found a lot of people were attracted to the package and the name," said Deutsch. "They found the taste satisfying, the wine over-delivered for the price, and they told their friends."
Deutsch continues to invest Yellow Tail revenue back into the company, focusing on sales efforts and advertising as well as developing new varieties of wine such as Australian Pinot Grigio and Riesling. He believes that this Pinot Grigio could reach the volume of the high-selling Italian brands and has teamed with the Casellas to acquire additional vineyard land in southeast Australia. Though Yellow Tail has experienced rapid success, the wine has remained the same. "The Casellas are able to make the same kind of wine, even though the volume is greater," he said.
"In dealing with families,
they know us and we know them. The communication is simple. A handshake is a handshake, and what we see is what we get."
The excitement surrounding Yellow Tail is reminiscent of W.J. Deutsch's launch of the Georges Duboeuf brand, now the number one French wine import. Unveiled in the early 1980s, the wine has been celebrated as much for its bottle as what goes in it. "It was one of the first wines that I had seen with flowers on the labels," Deutsch said. "Consumers loved the packaging and they loved the wine."
Each year consumers anticipate the late November debut of the Georges Duboeuf Beaujolais Nouveau so much that W.J. Deutsch plans special events to commemorate the wine's release. Over the past two decades, Deutsch has sent motorcycles to deliver bottles all over New York City, hired armored cars to make deliveries, and dispatched long distance runners jogging through the streets from the United Nations.
The two most memorable Beaujolais Nouveau releases surround a former New York City icon. "In the mid-1990s, we delivered the Nouveau to Windows on the World at the World Trade Center, and they took up the cases on the scaffolding to the roof of the building," Deutsch said. "Our good friends at Windows on the World, together with Mr. Dubouef, enjoyed the wine on the roof at Windows on the World." After September 11, Deutsch invited New York City firemen who loved wine to the Marriott Marquis. Firemen from the Beaujolais region in France sent their fire helmets to present to the New York City firemen – to show their solidarity. "It was a very special and emotional day," said Deutsch.
Champagne Dreams
Champagne is another French import that W.J. Deutsch is bringing into the mainstream. Most Americans see champagne as a drink only for festive occasions. But W.J. Deutsch and Pommery's Pop, a small blue bottle of champagne which comes with a straw, are setting out to change that perception. "We see Pop as something that people can drink in lieu of a cocktail. It is meant for young people to enjoy champagne in a different way, and it has caught on quickly," said Deutsch.
Deutsch is proud of his ability to give back, whether it is to his "family members" at W.J. Deutsch or to his alma mater. To celebrate the company's 25th anniversary, Deutsch introduced a new scholarship to benefit the children of his employees. At Stern, he has created a scholarship for undergraduate students who exhibit academic excellence, financial need, and an interest in entrepreneurship. "A lot of what I learned at NYU was an integral part of helping us grow our company," he said. "I want to give something back to the School because it helped me."
As W.J. Deutsch celebrates its 25th anniversary, Bill Deutsch is making sure his business stays in the family. His son Peter is in his 40s and has taken on the role of president, becoming Bill's right-hand man. "He has new, fresh ideas. There's a younger generation that we the older generation have to listen to. It has become a two-person ownership – forging forward and planning for the future."
What does Deutsch see for his company when it reaches its 50th anniversary? "Every couple of weeks, my son tells me, he takes his son into a wine shop and they talk about the wines on the shelf. Very slowly, he is exposing his son to what we do." Peter Deutsch's son is only 11, so it looks like W.J. Deutsch & Sons could remain all in the family for the foreseeable future.
For a new hip-hop record label, the bottom line isn't the bottom line
by Jenny Owen
The idea of a socially-responsible hip-hop music label may be considered ironic. After all, as critics from across the political and ideological spectrum note, the music and culture surrounding American hip-hop frequently appears to be steeped in sexism, capitalist excess, drugs, and violence. But many critics – and fans – don't realize that the very roots of hip-hop were aimed at critiquing social ills such as racism, classism, and urban decay. And today, a new record label co-founded by an NYU Stern graduate, is returning to the social protest roots of hip-hop music, while adding an international flair and a civic-minded approach.
Verge Records is a socially-responsible record label based in Brooklyn that showcases hip-hop music from economically distressed neighborhoods around the world. The label's music niche can be described as "world music with international hip-hop influences," says co-founder Noah Dinkin (BS '06). "In the United States, hip-hop is more about 'bling-bling,' girls, and cars. Outside the US, it's much more focused on the message, whether it's political or social." International hip-hop then is, in many ways, hip-hop music at its roots.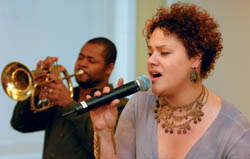 And at Verge, the business strategy is aligned with the message of the music. "We find artists from distressed communities, whether they're developing or established artists," said Dinkin. "When we release the music, we donate part (5 to 10 percent) of the pre-tax proceeds back to those communities to fund music-arts programs, which in turn, develops the music infrastructure in those communities." The strategy helps the label find new artists and tie the brand to the communities, thus creating greater opportunities.
Social responsibility for Verge means supporting artists' distressed communities by creating economic opportunities, and by providing financial and marketing support to nonprofit organizations working to improve social and economic conditions. It also means dealing with the artists in a fair manner and raising awareness among consumers. Verge plans to use educational messaging on all label releases, as well as at charity concerts, on its website, and in its marketing. "The dictionary definition of 'verge' is the extreme margin or edge. And we say that not only represents the kind of music Verge releases, but the kind of communities Verge supports," Dinkin said.
Starting the record label hasn't been easy. Dinkin, 22, has worked in the music industry since his freshman year of high school, when he interned with a cluster of radio stations near his hometown in Westport, Connecticut. He came to Stern intent on furthering his music career by gaining a strong foundation in business, an asset in an industry where few possess those skills.
While attending NYU Stern's Undergraduate College full-time, Dinkin worked between 40 and 50 hours a week at two jobs – one as a partner at UFO, a record label he co-founded; the other as a manager at Invasion Group, an artist management company. Amid the hectic schedule, he found time to build Verge Records.
The impetus for Verge came from Dinkin's partner and co-founder, Emmanuel Zunz, 33, who studied in Brazil while he was a student at the University of Wisconsin and became familiar with international hip-hop. "I was shocked by the level of poverty there. It just wasn't something I was exposed to, having grown up in France and the US," Zunz said. A classical guitarist, Zunz pursued a career in music and then, after receiving a master's degree in international economics from Johns Hopkins University, worked for Monitor Group on social enterprise projects.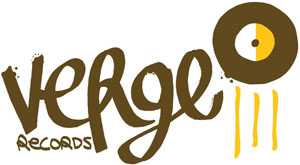 In 2005, Zunz teamed with Dinkin and another partner in Brazil to bring this music to the US. "Both world music and hip-hop music are exploding genres right now, but no one in the US is really focusing on the combination of the two," said Dinkin. "And we think that's a definite market opportunity."
The young entrepreneur joked that he never studied while working toward his business degree at Stern. "My extracurricular GPA was a 4.0," he jokes. But the truth is that Dinkin took his education very seriously, taking advantage of some of the best opportunities the School offers. In 2006, Dinkin and Zunz entered into Stern's annual Maximum Exposure Business Plan Competition, which is sponsored by the School's Berkley Center for Entrepreneurial Studies, and won. To date, Dinkin is the only undergraduate student to have won the Competition.
"We were impressed by Verge Records' approach to incorporating social consciousness into a media-related business model. The label shows a clear commitment to making a positive impact as they seek to build a presence within the recording industry," said Business Plan Competition Social Track judge Matthew Klein, executive director of the Blue Ridge Foundation New York, which supports start-up nonprofit organizations in New York City that address issues of poverty.
Zunz considers the Competition essential to enabling Verge's launch. "It provided us with a lot of support," he said. Dinkin likewise credits the Competition – and his broader experience at Stern – with helping sharpen his business acumen. "Stern taught me a lot of the skills that enabled me to understand the accounting side, business side, and marketing side of how a company works," he said. Such basics are extremely important when putting together a business plan, positioning the company in front of investors, gauging the market opportunity, and managing resources and cash flow. "It's a combination of those hard business skills and being able to listen to a lot of world-class guest speakers that Stern brought to campus and hear about some of the challenges they went through."
Dinkin fondly remembers the New Product Development course taught by Peter Golder, associate professor of marketing and Edith and George Heyman Faculty Fellow. "I'm not at all surprised that Noah is becoming a successful entrepreneur," Golder said. "When he was a student in my class, he was always figuring out how to convert ideas into actions. So I'm sure his approach will continue to make him successful with his record label or wherever else he decides to apply his talents."
Verge has entered into a second business plan competition – the 2006 FORTUNE Small Business Student Showdown – and was selected a semi-finalist. The label will go head-to-head with other business plan competition winning teams from the nation's top business schools.
In addition to the FORTUNE competition, the label is currently working with four artists – two from the United States and two from Brazil. It hopes to eventually expand into South Africa, and possibly Cuba, where hip-hop music has a strong following. Verge's first full-length album is slated for release in spring 2007, to be followed by another five releases that year. (Dinkin, who graduated in May, still holds down his two other jobs.) To provide Verge cash flow in the interim, the label hopes to ink 30 digital distribution contracts, which will provide the rights to distribute content through digital avenues such as iTunes, by the end of 2006.
Advanced technologies in digital music distribution have provided a cost-effective mechanism for selling niche music profitably. Verge plans to release music digitally first, cherry-pick the albums and artists that are doing well, then release them through traditional brick-and-mortar retailers. "This will help us leverage our risk," Dinkin explained.
What does the future hold for Verge Records? In addition to music, Dinkin and his partners aspire to open a clothing line with both Verge and non-Verge branded apparel, building Verge into a music-based lifestyle company. They also wouldn't mind teaming up on a release with the socially-minded coffee powerhouse Starbucks. Then who knows – maybe Verge will discover its next artist from the coffee bean towns of Brazil.