NYU Stern Builds Faculty Pipeline
This fall, NYU Stern welcomes 12 new scholars to the faculty. Four professors each joined the management and economics departments, two in information, operations, and management sciences, and one each in marketing and finance.
"We are delighted to welcome an esteemed group of diverse faculty who will further the academic scholarship at Stern through both their research and teaching," said Lee Sproull, vice dean of faculty. "Their broad spectrum of knowledge will strengthen Stern's community of scholars."
Yuval S. Rottenstreich joined the management department as an associate professor from Duke University's Fuqua School of Business. His research focuses on judgment and decision making and the role emotion plays in such decisions. In addition, the management department has added three new assistant professors. Dolly Chugh, a Harvard PhD who worked at Morgan Stanley, Time Inc., and Merrill Lynch, teaches courses in negotiation, and her research focuses on ethical decision-making. Geraldine A. Wu's current research focuses on financing and innovation in the medical device industry. Her PhD dissertation research at Columbia University was sponsored by the Kauffman Foundation, the National Science Foundation, and the NASDAQ Educational Foundation. A PhD graduate from Duke University's Fuqua School of Business, Kelly E. See joins Stern from Wharton. Her research focuses on social psychological aspects of organizational behavior including coping with uncertainty, perceptions of fairness in reactions to authorities, power and status, effects of goals, and decision making and innovation.
The economics department welcomed four new assistant professors: Allan Collard-Wexler, Ignacio Esponda, Jan De Loecker, and Vasiliki Skreta. Professor Collard-Wexler received his PhD from the Kellogg School of Management at Northwestern University, and his research focuses on empirical industrial organization and applied econometrics. Recently, he investigated the impact of mergers in the Canadian newspaper and airline industries. A PhD graduate from Stanford University, Professor Esponda researches game theory and industrial organization. He teaches Firms and Markets, a core course for the MBA program at Stern. With research focusing on industry dynamics using firm-level and product-level data, Professor De Loecker has analyzed the impact of trade liberalization in the EU textile industry on the productivity of Belgian textile producers. He will receive his PhD from KU Leuven in Belgium. Professor Skreta, a National Science Foundation grant recipient, joins Stern from the University of California, Los Angeles. She also holds an affiliation with the department of economics at NYU's Graduate School for Arts and Sciences. Her research focuses on the design of contracts, auctions, and negotiation procedures.
Wenqiang Xiao and Sinan Aral have joined the information, operations, and management sciences department as assistant professors. Professor Xiao's research is primarily focused on designing and evaluating incentive contracts under supply chain settings. He received his PhD from Columbia Business School. Professor Aral, a former Fulbright Scholar, studies the role of information and information technology in the productivity and performance of individuals, teams, and organizations. He will receive his PhD from MIT's Sloan School of Management, and worked at the European Commission in Brussels and as a technology consultant.
Otto van Hemert comes to Stern as an assistant professor of finance. He received his PhD from the University of Amsterdam, and his research is focused on continuous-time portfolio choice, computational finance, pension economics, and real estate finance. In 1995, Professor van Hemert was a member of the six-person team representing the Netherlands at the International Mathematical Olympiad.
Stern's marketing department welcomes leading international marketing researcher Tülin Erdem as a chaired professor and research director of CeDER (Center for Digital Economy Research). Prior to joining Stern, she was the ET Grether Professor of Business Administration and Marketing at the Haas School of Business, University of California at Berkeley, where she also served as the associate dean for academic affairs, the marketing group chair, and the PhD program director. She is currently the president of INFORMS Marketing Society and is also an editor or editorial board member at several leading marketing journals. Her research interests include advertising, brand management and equity, consumer choice, customer relationship management, decision-making under uncertainty, econometric modeling, and pricing.
In addition to the 12 new tenure-track professors, Edward J. Lincoln joins Stern as clinical professor of economics and director of the Center for Japan-US Business and Economic Studies (see article below).
For more information about these new faculty members, or Stern's other faculty and their research, please see the faculty index on Stern's website, http://w4.stern.nyu.edu/faculty/facultyindex.cgi.
Edward Lincoln Named Director of Center for Japan-US Business and Economic Studies
In July, Edward J. Lincoln was named director of NYU Stern's Center for Japan-US Business and Economic Studies. An expert on Asian economic and trade issues, Lincoln will be responsible for leading the Japan-US Center, leveraging his experience in academia, government, and public policy to explore the dynamic economic relationship between Japan and the United States. As a clinical professor of economics, he will also teach courses on Japan, East Asia, and the global economy.
Lincoln joins Stern after a distinguished career as a policy maker, analyst, and writer. In the mid-1990s, he served a three-year appointment at the American Embassy in Tokyo as special economic advisor to Ambassador Walter Mondale. For 16 years, he was affiliated with the Brookings Institute in Washington, DC. Most recently, he was a senior fellow at the Council on Foreign Relations, specializing in Japanese and Asian economic issues. A regular columnist for Newsweek Japan, Lincoln is the author of eight books. A World Transformed: Economics and American Foreign Policy, will be published in 2007.
"We are honored to welcome Ed Lincoln, a recognized authority on Japan and its economy, to NYU Stern," said Dean Thomas F. Cooley. "This is an exciting time for the Center, with the resurgence of the Japanese economy and the improvement of the US/Japan trade relationship. I am confident that Ed will continue the Center's mission of promoting scholarly dialogue on business and economic issues that affect both countries."
researchroundup
The Journal of Marketing recently selected an article by NYU Stern Marketing Professor Vicki G. Morwitz, and colleagues Pierre Chandon and Werner J. Reinartz, as an honorable mention for the 2005 Marketing Science Institute H. Paul Root Award, which is given each year to the article published in the Journal of Marketing that made the greatest contribution to advancing the practice of marketing.
The article, "Do Intentions Really Predict Behavior? Self-Generated Validity Effects in Survey Research," aimed to detect the amount of self-fulfilling prophecy in survey methods. "In market research, the simple act of measuring people's intentions changes their subsequent behavior," said Morwitz, whose primary research areas include the validity and reliability of purchase intention measures, effects of responding to surveys, and exposure to survey or poll results. "With our approach, we can better predict the behavior of the general population beyond those who answered the survey. We tested our methodology in three different industries and found that it considerably improves the ability to forecast future behavior."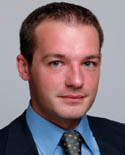 Panagiotis Ipeirotis and Anindya Ghose, both assistant professors of information, operations, and management sciences at NYU Stern, received a Microsoft Live Labs Search Award for their research proposal entitled, "Combining Econometric and Text Mining Approaches for Measuring the Effect of Online Information Exchange." Microsoft Live Labs is a partnership between MSN and Microsoft Research that centers on applied research for Internet products and services. This award consists of a significant unrestricted cash gift for one year and access to a proprietary dataset of a few million search queries detailing various aspects of consumer search on the Internet.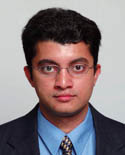 Ghose and Ipeirotis are exploring how text in reputation systems, online reviews, and online blogs affect customers' perception about different merchants and products. By measuring the economic effect of an online information exchange (i.e., changes in prices or revenues), Ghose and Ipeirotis identify the economic value of a particular piece of text.
Ipeirotis also won the best paper award at the annual Association for Computing Machinery (ACM) Special Interest Group on Management of Data (SIGMOD) 2006 conference for his research paper entitled, "To Search or to Crawl? Towards a Query Optimizer for Text-Centric Tasks." The ACM SIGMOD conference is one of two leading international forums for database researchers, developers, and users from industry and academia.
Ipeirotis shared the honor with co-authors Eugene Agichtein, postdoctoral researcher at Microsoft Research, and Pranay Jain and Luis Gravano, graduate student and associate professor at Columbia University, respectively. Their research provides a foundation for the efficient execution of complex searches over the Web. When trying to answer such queries, there is a trade-off between output speed and obtaining all relevant data that answers the question. "The paper provides the theoretical and algorithmic foundations for selecting the fastest execution strategy for a task and the desired level of completeness," said Ipeirotis, whose recent research has also won an award from the International Conference on Data Engineering.
shorttakes
In March, Lawrence White, Arthur E. Imperatore Professor of Entrepreneurial Studies and deputy chair of the economics department, testified before the US Senate Committee on Commerce, Science, and Transportation on wireless communications issues and reforms. The hearing addressed the growing demands and viability of providing "wireless" services worldwide to governments, industry, and individual consumers as consolidation and competition among cable and telecommunications companies increase.
White is co-chair of the Spectrum Policy Working Group, a group that is working on creating a Digital Age Communications Act to guide the reform of the US telecommunications policy. He testified that the system of "command-and-control" regulation of the spectrum has yielded and will continue to yield large and growing inefficiencies, and that a system relying primarily on a framework of fully developed property rights and markets in spectrum would yield great benefits for the US economy. White proposed creating a "National Spectrum Registry" and negotiations and offered a range of options to a transition to a "propertized" framework.
---
NYU Stern's Glucksman Institute for Research in Securities Markets awarded its annual prizes to three teams of researchers in February. These awards, designed to recognize and promote excellence in financial research, are given to the best research papers that have been submitted to an academic journal. First prize was shared by two sets of authors: Stijn Van Nieuwerburgh and Laura Veldkamp, assistant professors of finance and economics, respectively, for an article entitled, "Information Immobility and the Home Bias Puzzle;" and Assistant Professor of Finance Daniel Wolfenzon and his colleagues, Morten Bennedsen, Kasper Nielsen, and Francisco Perez-Gonzalez, for their paper entitled, "Inside the Family Firm: The Role of Families in Succession Decisions and Performance." The two groups of faculty will split both first and second place research grants of $5,000 and $2,500.
Van Nieuwerburgh and Veldkamp's study explores how numerous investors will specialize in home assets while remaining uninformed about foreign assets. Wolfenzon et al investigate the role of family characteristics in corporate decision making, and the consequences of these decisions on firm performance. Heitor Almeida and Thomas Philippon, both assistant professors of finance, were given honorable mention and $1,000 for their paper entitled, "The Risk-Adjusted Cost of Financial Distress." Their research argues that systematic risk affects the valuation of financial distress costs.
"We look for a paper that is likely to have a high impact in the profession, either because it deals with an important topic or because it resolves a long-standing problem in finance," said Glucksman Institute Director William L. Silber, the Marcus Nadler Professor of Finance and Economics. "All of these papers support these criteria."
---
In April, Jianping Mei, associate professor of finance, and Michael Moses, recently retired associate professor of management at NYU Stern, received the Investment Management Consultants Association (IMCA) 2006 Journalism Award for their article, "Beautiful Asset: Art as Investment." Their piece was published in 2005 in The Journal of Investment Consulting. Using repeat sales prices for paintings most recently sold at the two main New York auction houses, Christie's and Sotheby's, Mei and Moses created a database now comprising more than 9,000 price pairs from 1925 to 2005. The article showed that art has historically outperformed bonds and nearly matched the performance of stocks over the long term, and that art has a low correlation with other asset classes, specifically government bonds and stocks – making it an attractive choice for portfolio diversification.
---
Vishal Gaur, assistant professor of operations management, won the 2006 Wickham Skinner Early-Career Research Accomplishments Award, presented by the Production and Operations Management Society (POMS). Gaur was recognized for his research on retail operations, empirical analysis of retail inventory turnover, the management of product variety, the implications of consumer behavior theory on retailers' inventory decisions, and the impact of financial markets on operational decisions.