Minah Jung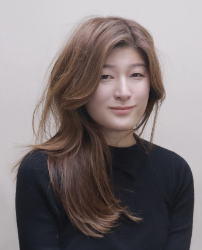 Joined Stern 2015
Leonard N. Stern School of Business
Tisch Hall
40 West Fourth Street, 912
New York, NY 10012
Biography
Visit minahjung.stern.nyu.edu for Professor Jung's C.V. and more information about her research.
Minah Jung joined New York University Stern School of Business as an Assistant Professor of Marketing in July 2015.
Professor Jung studies consumers' judgment and decision-making, persuasion and consumer social preferences. Her recent research investigated consumers' prosocial behavior in large-scale field experiments in collaboration with a number of for-and non-profit companies.
Professor Jung is the recipient of the National Science Foundation Graduate Research Fellowship.
She received her B.A. in Economics from the University of Chicago and her M.B.A. from NYU Stern School of Business. She holds a Ph.D. in Business Administration from the University of California, Berkeley.
Research Interests
Consumer Judgment and Decision-Making
Persuasion
Consumer Social Preferences
Academic Background
Ph.D., Business Administration
University of California, Berkeley
M.B.A.
NYU Stern School of Business
B.A., Economics
University of Chicago
Areas of Expertise
Entrepreneurship
Ethics
Corporate Social Responsibility (CSR)
Marketing
Advertising/Marketing/PR Strategies
Consumer Psychology/Behavior
Digital Marketing/Advertising
Market Research
Pricing
Promotions