Anthony W. Lynch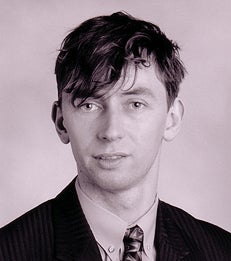 Joined Stern 1994
Leonard N. Stern School of Business
Tisch Hall
40 West Fourth Street, 913
New York, NY 10012
Biography
Anthony W. Lynch is a Professor of Finance at the Stern School of Business, New York University. He has also visited Columbia University's Graduate School of Business and the University of Pensylvania's Wharton School. He has been a Research Associate at the National Bureau of Economic Research since 2002.
Professor Lynch completed his undergraduate studies at the University of Queensland in 1989 earning a Bachelor of Commerce (Honours), a Bachelor of Laws (Honours), and a University Medal. He received his PhD in Finance and Economics from the University of Chicago in 1994.
Professor Lynch teaches the MBA course Foundations of Finance and the Ph.D. courses Finance Theory I and Seminar in Asset Pricing Theory. He has conducted research on a broad range of financial issues, but he has particular expertise in the areas of portfolio allocation, asset pricing and mutual funds. His research has been published in all the major academic finance journals including the Journal of Finance, the Journal of Business, the Journal of Financial Economics, the Journal of Financial and Quantitative Analysis, and the Review of Financial Studies. Professor Lynch's papers have twice been awarded the Glucksman prize for the best research paper in finance by an NYU professor. He has served as a session chair for both the AFA and the WFA Meetings, and he is currently an Associate Editor of the Review of Finance.
Research Interests
Asset Pricing
Mutual Funds
Portfolio Choice
Courses Taught
Finance Theory I
Foundations of Finance
Academic Background
Ph.D., Finance and Economics, 1994
Chicago
Bachelor, Law, 1989
Queensland
Master, Financial Management, 1988
Queensland
Bachelor, Commerce, 1986
Queensland
Areas of Expertise
Finance
Asset Management
Mutual Funds/Pensions
Region/Country