Sudip Gupta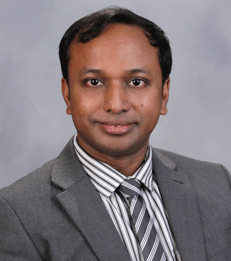 Biography
Sudip Gupta joined New York University Stern School of Business as a Visiting Assistant Professor of Finance in September 2012.
Professor Gupta's research interests are auctions, corporate finance and market microstructure. His current research projects include CDS auctions, estimation of informativeness from limit order books, IPOs, treasury auctions and the real effects of bank lending.
Prior to joining NYU Stern, Professor Gupta was on the faculty of the Indian School of Business in Hyderabad, and previously taught at the University of Maryland's Smith School of Business. He has taught courses on advanced portfolio management, behavioral finance, econometrics, international finance and investments.
Professor Gupta is an advisor of the Competition Commission of India. He was a merger simulation expert in many high profile mergers in the US and Canada. His other relevant antitrust capabilities include detection of bid-rigging, price fixing and analysis of market microstructure data.
Professor Gupta received an M.A. in Economics from the Delhi School of Economics and a Ph.D. in Economics from University of Wisconsin, Madison, specializing in empirical industrial organization and econometrics.
Research Interests
Corporate Finance
Market Microstructure
Auctions
Interface of Industrial Organization and Asset Pricing
Dynamic Games
Courses Taught
Advanced Portfolio Management
Behavioral Finance
Econometrics
Foundations of Finance
International Finance
Investments
Academic Background
Ph.D., Economics
University of Wisconsin Madison
M.A., Economics
Delhi School of Economics