Stacy Dick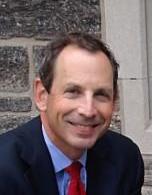 Leonard N. Stern School of Business
Kaufman Management Center
44 West Fourth Street, 9-150
New York, NY 10012
E-mail sd687@stern.nyu.edu

Biography
Stacy S. Dick is Chief Financial Officer of Julian Robertson Holdings, a privately-held enterprise whose activities include seeding new investment vehicles and the operation of several international operating businesses. He also serves as CFO of Tiger Management Advisors LLC, an investment management company within the group.
Previously, Mr. Dick led the private equity investing activities of the Rothschild investment banking group and was earlier a general partner of Evercore Partners Inc., an investment banking firm. During the period 1992-1998, he was a senior executive of Tenneco Inc. where he helped develop and execute a complete restructuring of this global Fortune 30 company.
Mr. Dick is a board member of the Charles H. Revson Foundation, the Atlantic Salmon Federation (U.S.), The Cathedral School of St. John the Divine and Systemax Inc. He was educated at Harvard University, receiving an AB in Economics magna cum laude in 1978 and a PhD in Business Economics in 1983. He serves as an Adjunct Professor of Finance at the Stern School of Business of New York University.
August 2011
Courses Taught
Law & Bus of Corp Trans (FINC-GB.3345.010)
Restructuring Firms and Industries (FINC-GB.2304.000)
Academic Background
Ph.D., Business Economics, 1983
Harvard University
A.B., Economics, 1978
Harvard College