Sheila W. Wellington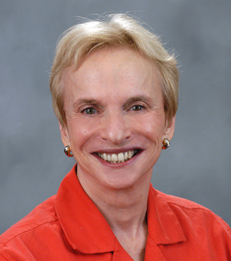 Joined Stern 2003
Leonard N. Stern School of Business
Tisch Hall
40 West Fourth Street, 709
New York, NY 10012
Biography
Sheila Wellington was appointed Clinical Professor of Management and Organizations at New York University Leonard N. Stern School of Business in September 2003 and she is now an Executive-in-Residence. A leader and advocate on behalf of women in business, Professor Wellington currently teaches a course she developed entitled, "Women in Business Leadership." For ten years she was President of Catalyst, the preeminent non-profit organization on women's private sector leadership.
Professor Wellington is the author of Be Your Own Mentor, a highly successful book focusing on issues of organizational change and women's advancement. A nationally recognized speaker on these and related topics, she is a board member of the Institute for Women's Policy Research and The Transitions Network and serves as a Commissioner of the New York City Commission on Women's Issues. Professor Wellington received the Distinguished Alumnus Award from the Yale School of Public Health in 2002 and was inducted as a Fellow of the National Academy of Human Resources.
Prior to Catalyst, Professor Wellington served as Vice President and Secretary of Yale University. A Phi Beta Kappa graduate of Wellesley College, Professor Wellington earned concurrent master's degrees in public health and urban studies at Yale University. She is married, has two sons, and is the grandmother of Max and Lily Wellington.
Research Interests
Women's leadership
Non-profit research
Public health
Courses Taught
Women in Business Leadership
Academic Background
M.A., Public Health
Yale University
M.A., Urban Studies
Yale University
B.A., Political Science
Wellesley College
Areas of Expertise
Management
Diversity
Organizational Behavior
Women in Business