Lawrence D. Lenihan, Jr.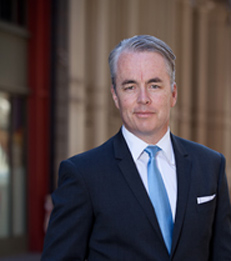 Joined Stern 2011
Leonard N. Stern School of Business
Tisch Hall
40 West Fourth Street, 800
New York, NY 10012
Biography
Lawrence D. Lenihan, Jr. is an Adjunct Professor of Marketing at New York University Leonard N. Stern School of Business, where he teaches the course entitled, "Entrepreneurship 2.0."
Professor Lenihan is the founder, CEO and managing director of FirstMark Capital. Prior to founding FirstMark, he founded Pequot Ventures in 1996. Professor Lenihan is responsible for investments in the data and analytics, and vertical applications and services sectors. He serves as a senior member of FirstMark Capital's Investment Committee and has been directly involved in the formation of each private equity and venture capital fund established by the firm since its inception.
Prior to FirstMark, Professor Lenihan was a principal at Broadview Associates, L.L.C. (now part of Jefferies & Co.), one of the leading mergers and acquisitions advisory firms focused on the information technology industry. Before joining Broadview, he held several operational positions at IBM, and led the development and launch of one of the first transactional multimedia systems for the retail industry.
Professor Lenihan sits on the boards of AhaLife, Dovetail Insurance, EagleEye Analytics, OpenGamma, SecondMarket, Superior Access Insurance Services and Tracelink. He serves as chairman of the Duke University Pratt School of Engineering Devil Fund and as a "private equity partner" for the Advisory Board for the Wharton School of Business. He also advises many New York City initiatives, such as the NYC Seed Fund and the NYC Economic Development Corporation's strategy for revitalizing NYC's financial sector through new business formation.
Professor Lenihan holds an M.B.A. from the Wharton School of Business at the University of Pennsylvania and a B.S. from Duke University.
Academic Background
M.B.A.
Wharton School of Business, University of Pennsylvania
B.S.
Duke University