Laura Callanan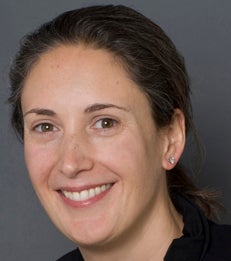 Joined Stern 2009
Leonard N. Stern School of Business
Kaufman Management Center
44 West Fourth Street,
New York, NY 10012
Biography
Laura Callanan joined New York Univeristy Stern School of Business in July 2009 as an Adjunct Professor, where she teaches about the nonprofit capital marketplace.
Professor Callanan joined the Social Sector Office of McKinsey & Co., in 2008 as a member of the Philanthropy Practice. She supports foundation and nonprofit clients, leads work on sustainable capitalism and leads the Learning for Social Impact initiative (lsi.mckinsey.com).
Immediately prior to joining McKinsey, She was an independent consultant working with The Synergos Institute, a nonprofit organization addressing global poverty and social injustice, and E-Line Media, a developer of video games and comics with social impact.
Professor Callanan was a Senior Adviser at the United Nations Development Programme in the Bureau for Crisis Prevention and Recovery where she served as Chief of Staff. Previously, she was the Executive Director of The Prospect Hill Foundation which makes grants primarily in the areas of environmental conservation, reproductive health and rights, and nuclear non-proliferation.
As Associate Director at The Rockefeller Foundation, Professor Callanan had general management responsibility for all activities related to the $3 billion endowment, and investment responsibility for the Foundation's venture capital and private equity portfolio. She was also a member of the Foundation's Program Venture Experiment (ProVenEx) commitment committee and oversaw investment decisions for program-related investments and similar public-private activities.
Courses Taught
Nonprofit Capital Marketplace