Kei Kawai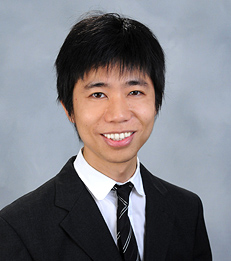 Joined Stern 2011
Leonard N. Stern School of Business
Kaufman Management Center
44 West Fourth Street,
New York, NY 10012
Biography
Kei Kawai will join New York University Stern School of Business as an Assistant Professor in January 2012. He will teach a class entitled "Firms and Markets."
Professor Kawai is an applied microeconomist who is currently studying issues involving auction design. His recent research examines the effect of auction design on the level of pre-auction investment. He also studied how adverse selection in on-line auction markets can be diminished through signaling.
Professor Kawai will spend the fall of 2011 as a Cowles Foundation Postdoctoral Researcher at Yale University before joining Stern in 2012.
Professor Kawai received a Bachelor of Laws from the University of Tokyo and a Ph.D. in Economics from Northwestern University.
Research Interests
Microeconomics
Auction design
Academic Background
Ph.D., Economics
Northwestern University
Bachelors, Law
University of Tokyo
Areas of Expertise
Economics
Auctions
Industrial Organization
Political Economy