Joel Rubinson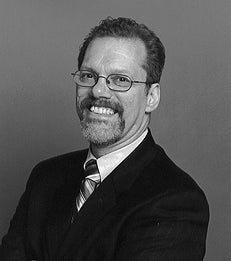 Joined Stern 2011
Leonard N. Stern School of Business
Tisch Hall
40 West Fourth Street,
New York, NY 10012
E-mail jrubinso@stern.nyu.edu

Biography
Joel Rubinson joined New York University Stern School of Business in 2011 as an Adjunct Professor of Marketing. In addition, he is President of Rubinson Partners, Inc. where he specializes in digital marketing, social media, shopper insights and innovation processes.
Professor Rubinson was formerly the Chief Research Officer at the Advertising Research Foundation where he interacted directly with hundreds of industry leaders. Prior to that, Professor Rubinson was the Chief Research Officer at the NPD Group for many years, leading the creation of tools for brand equity management (BrandBuilder), new product forecasting (ESP) and category management, and designing data collection and sampling methodologies when NPD changed from paper diaries to online research. Professor Rubinson began his research career at Unilever.
Professor Rubinson holds an M.B.A. in Statistics and Economics from the University of Chicago and a B.S. in Business from New York University.
Research Interests
Digital marketing
Social media
Shopper insights
Innovation processes
Courses Taught
Social Media for Brand Managers
Academic Background
M.B.A., Statistics and Economics
University of Chicago
B.S., Business
New York University