Jeanne A. Calderon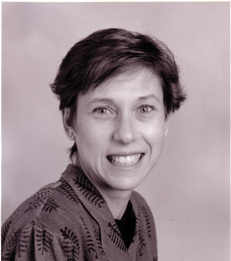 Joined Stern 1986
Leonard N. Stern School of Business
Tisch Hall
40 West Fourth Street, 428
New York, NY 10012
Biography
Jeanne Calderon joined New York University Stern School of Business in 1986, where she is an Associate Clinical Professor of Business Law. Professor Calderon teaches in the undergraduate and graduate programs including, "Law, Business and Society;" "Professional Responsibility and Leadership;" "Real Estate Transactions;" "Business Law for Managers" and "Business and its Publics." She also has taught the course entitled, "Law for Accountants and Other Professionals," in the undergraduate program and, "Markets, Ethics and Law," in the graduate program.
Professor Calderon has been actively involved in the undergraduate Senior Honors Program since its inception and has served as a thesis adviser to NYU Stern seniors participating in the program.
Professor Calderon has been the NYU Stern Pre-Law Adviser and the NYU Stern Faculty Adviser to the NYU Stern Business and Law Association since the early 1990's. She advises undergraduate, graduate and alumni of NYU Stern in this position.
Professor Calderon is an attorney and earned her J.D. cum laude from the Georgetown University Law Center in 1978. Prior to joining NYU Stern, Professor Calderon practiced corporate and securities law at major corporate law firms in New York, Washington D.C. and Los Angeles. She also taught on an adjunct basis at several law schools in Los Angeles. Professor Calderon graduated magna cum laude from Cornell University as a political science major in 1975.
Research Interests
Real Estate
Corporate Governance
Corporate and Securities Law
Courses Taught
Business and Its Publics
Business Law for Managers
Law Business and Society
Markets Ethics and Law
Professional Responsibility and Leadership
Real Estate Transactions
Academic Background
J.D., 1978
Georgetown
B.A., Political Science, 1975
Cornell
Areas of Expertise
Accounting
Ethics
Business Ethics
Corporate Social Responsibility (CSR)
Law & Business