Hans Taparia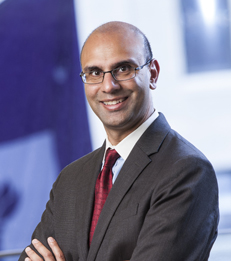 Joined Stern 2011
Leonard N. Stern School of Business
Tisch Hall
40 West Fourth Street,
New York, NY 10012
E-mail htaparia@stern.nyu.edu

Biography
Hans Taparia joined New York University Stern School of Business as an Adjunct Professor in 2011 and teaches a class on social entrepreneurship. He is co-founder and President of Preferred Brands International (PBI). PBI, set up in 1995, is a food company based in Stamford, Connecticut, that manufactures a range of specialty foods under the brand Tasty Bite. Tasty Bite is currently the highest selling brand of Indian food and amongst the top selling brands of Asian food sold in North America.
Professor Taparia is also a co-founder of ASG-Omni, a US and India based management consulting firm and incubator. ASG-Omni was a co-founder of Bangalore based Tejas Networks, which has grown to become one of the top 10 optical networking companies in the world.
Professor Taparia has a Bachelor of Science degree from the Massachusetts Institute of Technology.
Courses Taught
Professional Responsibility and Leadership
Social Innovation Practicum
Social Problem-based Entrepreneurship – Conceive, Develop, & Launch!
Academic Background
B.S.
Massachusetts Institute of Technology